Grown-up stories for grown-ups – or rather very silly stories, but for adults. Erotic comics with an emphasis on good-natured smut. R18, NSFW. You know, all that fun stuff.
LA SOCIÉTÉ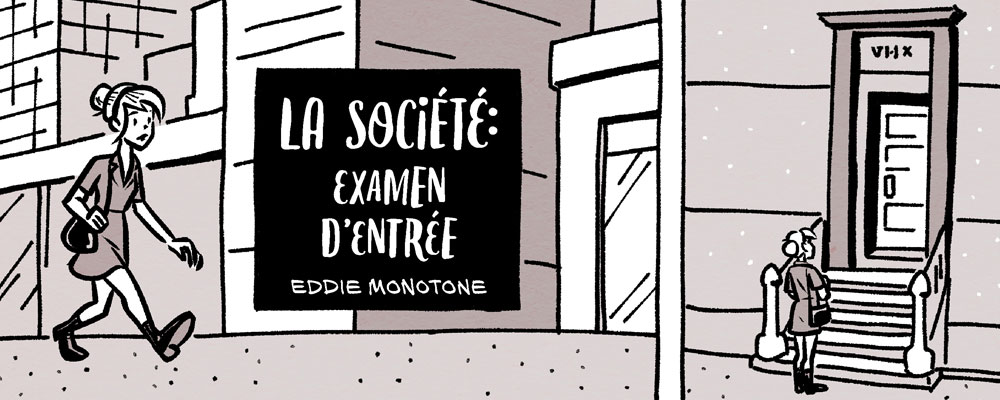 Emily wants to join an elusive secret society, but to do so she's going to have to pass an entrance exam that will test her limits in every sense! Hilarity ensues.
La Société is an ongoing comic that's exclusive to Patreon. Sign up now to read the story so far, vote on what happens next, and get access to bonus pin-ups and illustrations.
A QUICK DIP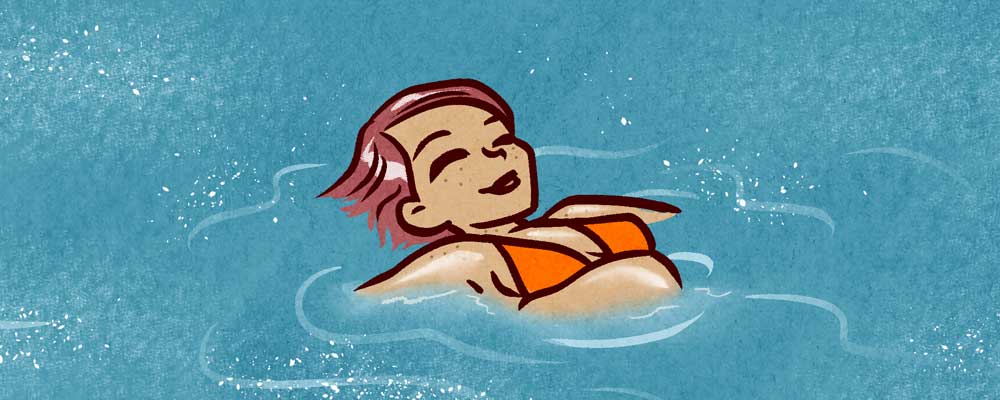 A relaxing swim turns out to be more exciting than expected, and there are a few surprises under the water! Hilarity ensues.
ROLL THE DICE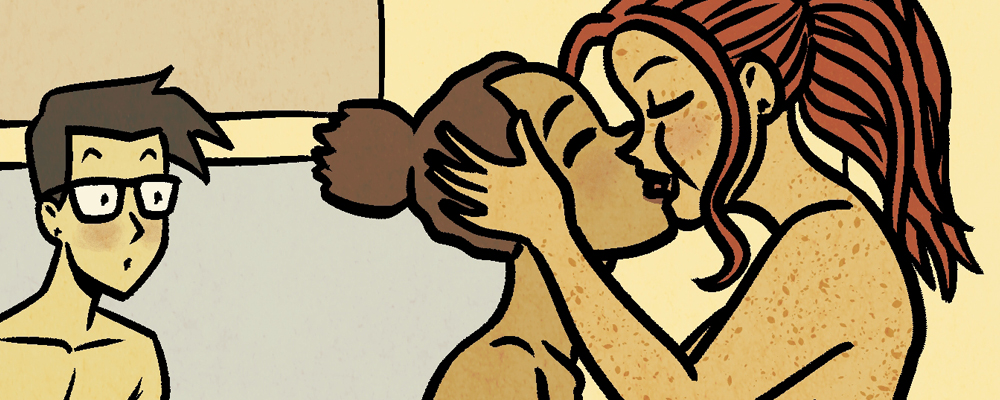 Kayla, Hayden and Renée play a dice game of drinking and debauchery, and you get to decide what happens next! Hilarity ensues.
UPGRADE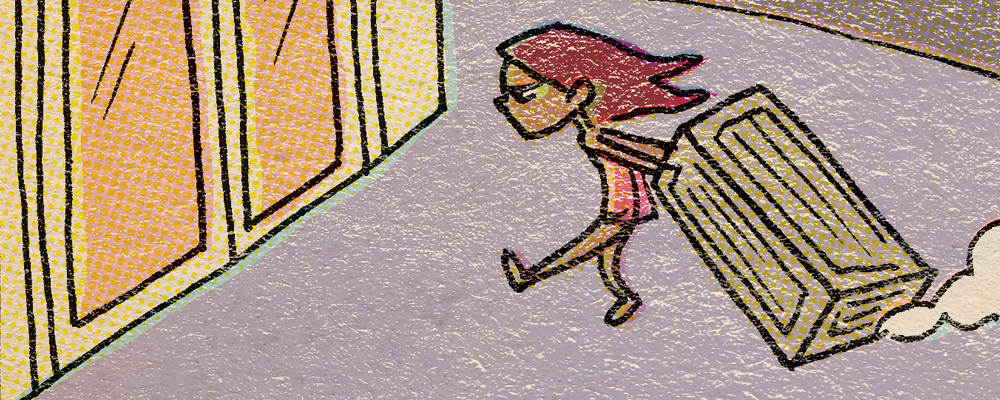 A woman gets less … or more … than she bargains for when she shops online. Hilarity ensues.
END OF THE HOLIDAY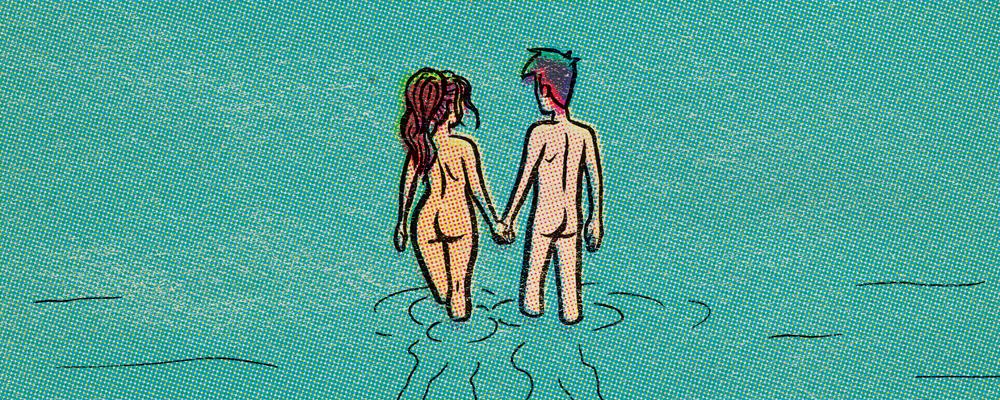 The last two people left on the beach decide to have a final swim before heading back to the city. Hilarity ensues.
SCIENCE!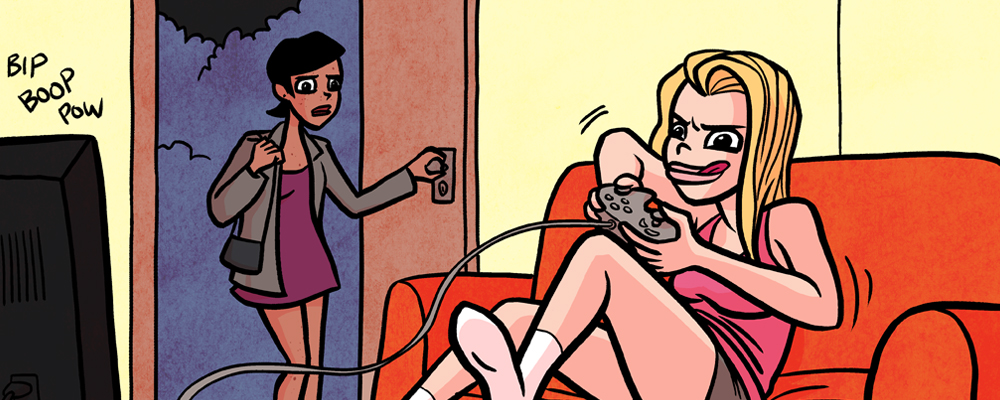 Becky decides to help her flatmate fix her unsatisfying love-life using the power of science! Hilarity ensues.
GHOST STORY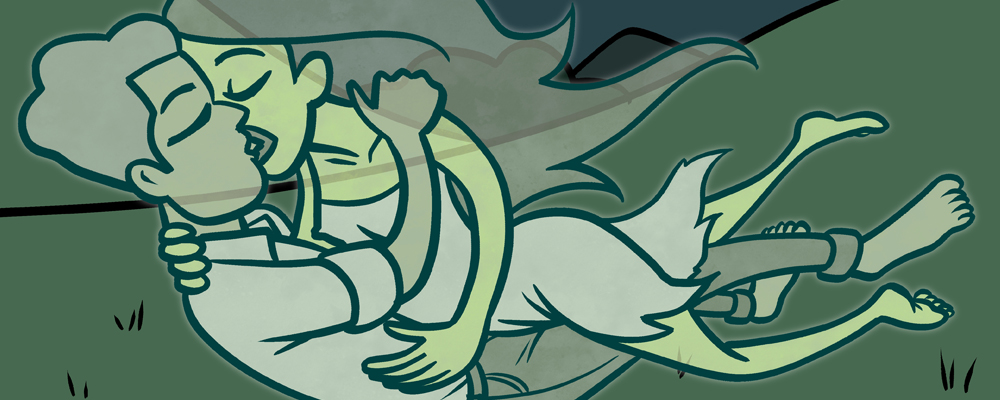 A ghost finds that haunting people isn't as satisfying as she'd like. Hilarity ensues.
GUMSHOE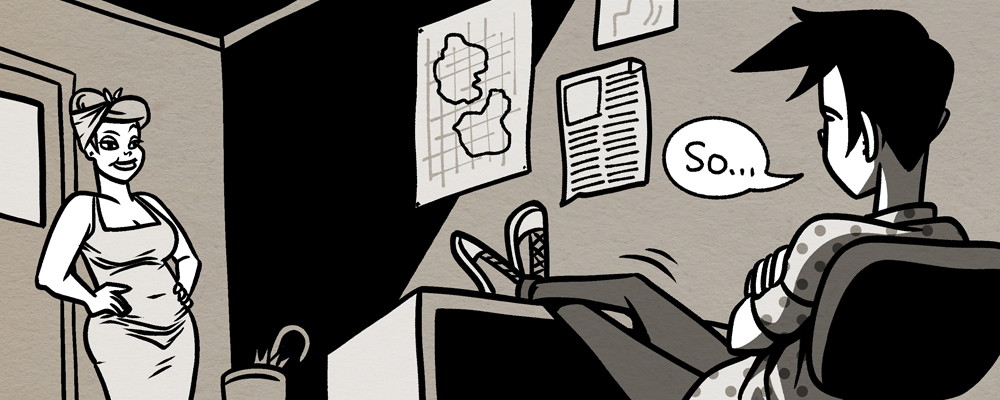 A private detective takes on a new client who has a very specific case for her to solve. Hilarity ensues.
PATREON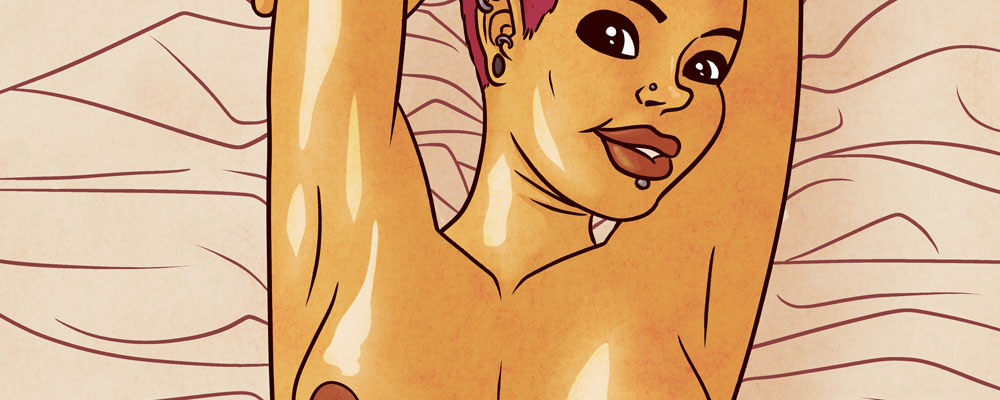 Your support is what keeps these comics going. If you'd like to help me make more of them, please consider throwing a few bucks my way over on Patreon. As a reward, you'll get to see exclusive pin-ups and comics that don't get shared anywhere else online, and have a say in what kind of stuff I draw next. All the details are available here.