Eddie is a freelance cartoonist-illustrator-designer-writer* based in Golden Bay, New Zealand. He studied graphic design at AUT and writing studies at Auckland University, because apparently one degree isn't enough for some people. When he's not making pictures or words he also makes noises as the drummer for rock & roll outfit Rumble Edge Line.
He currently has two ongoing comic projects: Jenny Music, a mostly-silent adventure story about the explosive dilemmas of a spy/thief/mercenary, and Sloths and Trolleys, an autobiographical strip about Eddie's everyday life. There's very little crossover between the two, which is probably for the best.
Eddie is available for commissions, illustration, and lengthy debates about obscure Marvel plotlines from the 90s. Drop him a line at eddiemonotone@gmail.com
You can also find Eddie on Twitter and Facebook, Instagram and Tumblr, where he probably won't spend quite so much time referring to himself in the third-person.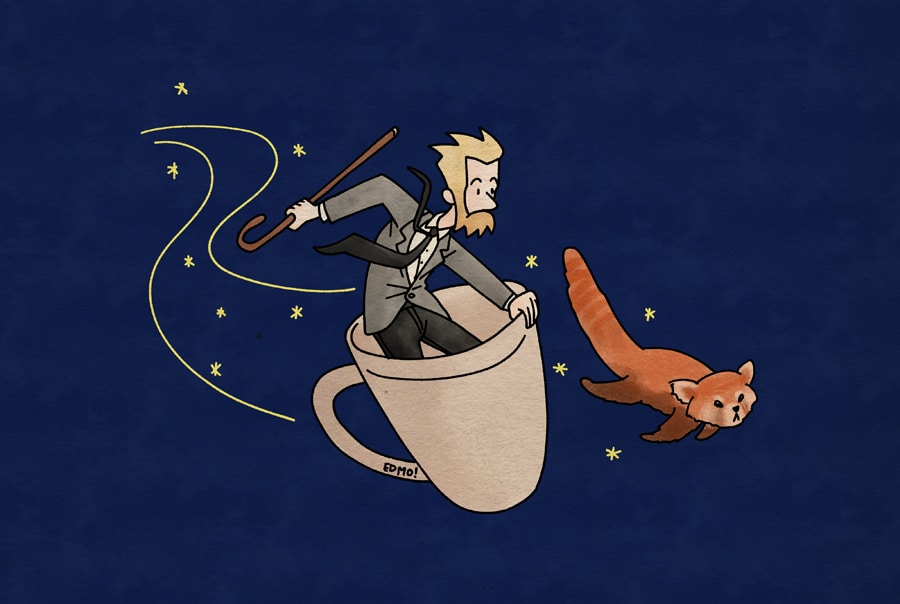 * this is not a real job title but he's yet to come up with something better. Suggestions are welcome.